The Truelys - A Christmas Celebration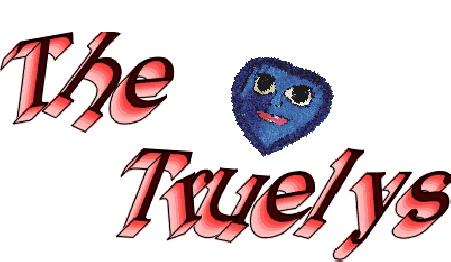 Welcome to The Truelys Purchase Page. We use PayPal and can accept Credit Card Payments and eChecks.
If you prefer, we will also accept Mail Orders. Just email us at gardnerjohnston@lycos.com and we will reply with Mail Order instructions.
All orders will receive a Confirmation email and will be shipped via Canada Post within 24 hours. We will ship anywhere in the world.
Product damaged in shipment will be replaced; NO REFUNDS WILL BE GRANTED. Returns require a Return Authorizaton Code available by emailing us at the above address. Return shipping is the responsibility of the Purchaser. We will cover shipping of the replacement product.
We know you will enjoy your purchase and would like to take this opportunity to Thank You for buying our product. When you click the Buy Now Button you will be redirected to a Secure PayPal page to complete your purchase. Thank You.
Buy the CD
$16.97 USD
Shipping and Handling Included

© COPYRIGHT 2006 ALL RIGHTS RESERVED PAUL JOHNSTON